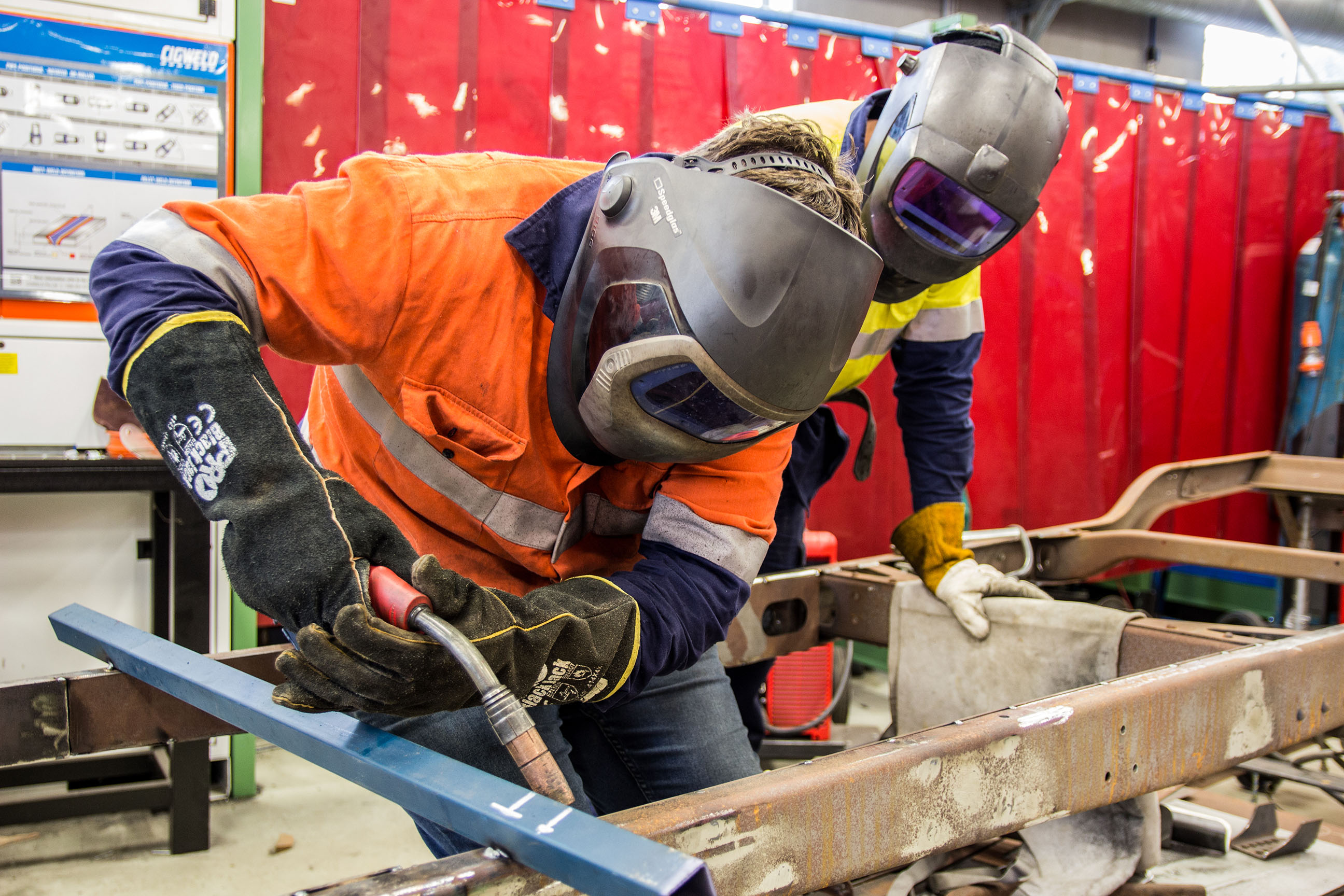 Engineering, Fabrication and Welding Department
Worldskills Australia (WSA) National Competition – Melbourne, 6 to 8 Oct 2016
Competitors:
Jeff Barneveld and Dean Strachan, Ringwood Training students, are competing in the WSA National Competition at the Melbourne Showgrounds. Both will compete in the Construction Steel Work competition, having been successful in the Regional Competition that was held last year. Both students are undertaking a Certificate III in Engineering Fabrication Trade apprenticeship at Ringwood Training. Jeff is employed by Nifty Lift in Bayswater North, and Dean is employed by Able Industries Engineering. See http://www.nifty-lift.com.au/ and http://www.ableind.com.au/about-us
Judge:
David Wilson, Engineering Manager at Ringwood Training, will take up a key role in the WSA National Competitions as a competition judge. David is well-qualified to act as a judge – he has a wealth of experience in the engineering industry and in trade training at TAFE Institutes and now at Ringwood Training, a government school Registered Training Organisation.
The 2016 WorldSkills Australia National Competition, Melbourne, held from Thursday, 6 to Saturday, 8 October 2016, will feature 500 young apprentices, trainees and students who are competing for the coveted title of 'National Champion' in over 50 skill categories, including Welding.
WorldSkills Australia (WSA) http://www.worldskills.org.au/events/2016-worldskills-australia-national-competition-melbourne-2/
is a national organisation that focuses on the development, recognition, and promotion of skills excellence. Their purpose is to instil young Australians with the confidence to excel in their trade or skill by inspiring and providing them with an opportunity to showcase their trade and skill talent. This goal is to be achieved through competitions held on a regional, national and international level.
The photos below show Jeff and Dean honing their construction steel work skills at Ringwood Training.