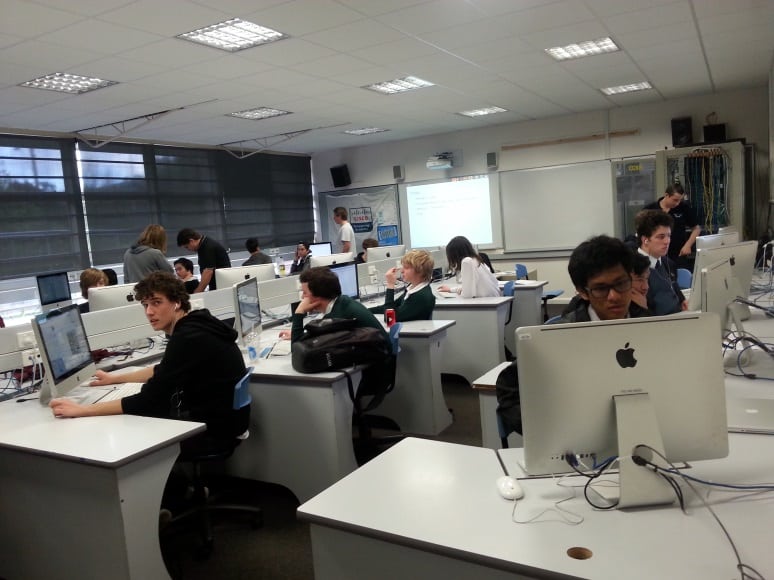 Information Technology Department
IT 'Intensive' School Holiday Program
For a week during the recent school holiday period Ringwood Training delivered additional training hours for students in both the VCE VET IT and the post school higher qualifications in Certificate IV, Diploma and Advanced Diploma in IT.
51 students took advantage of the opportunity to attend for one or more days to enhance their experience, troubleshoot tasks and be able to complete learning and assessment requirements.
Areas of learning and assessment included Cisco networking, network security, routing and switching, Microsoft Server 2012 server installation and configuration, Vmware virtualisation,
3D printing and electrotechnology with the Arduino microcontroller. Computer programming was also a highlight with students using C, PHP, Visual C# and Java to complete learning tasks and assessments.
Kevork Krozian, IT Pathways Manager at Ringwood Training said that he is proud of the success achieved by our students in completing nationally recognised VET courses and qualifications. It is important to celebrate some of the milestones that were achieved in these classes, including the first ICT50415 Diploma in IT Networking completion and a further three ICT40415 Certificate in IT Networking completions.
Kevork and Ringwood Training would like to extend an invitation to interested young people to take up valuable training opportunities this year and for 2017.
Call Ringwood Training for course information, to arrange a visit and to observe training in action.