My name is Shayne van der Heide and I believe in the power of education to transform lives by providing life-long learning and transferable skills.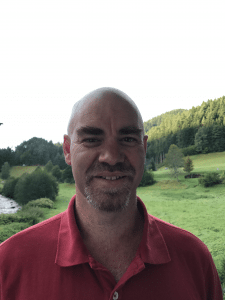 I myself, have experienced the transformative effect of education. Many years ago I started my working life in Engineering as an apprentice Fitter & Turner and later becoming dual trade qualified as a Boilermaker/Welder.
After many years "on the tools" I decided to re-skill and devote myself to a career in education, specifically the Vocational Education Training (VET) Sector, teaching budding engineers and apprentices of all ages the trade skills needed to be successful.
I have experienced a varied and broad VET career. Apart from teaching I have also held roles as a trainer, workplace trainer & RPL assessor. I then moved into leadership roles at a number of VET providers, including Swinburne University, Chisholm Institute and then senior management roles at Spectra Training and now Ringwood Training.
My career progression was supported by my ongoing commitment to professional development and re-skilling. To keep pace with an ever changing work environment we need to be constantly developing our skills and work methods. As you can see education transformed my life.
One of the things that I have valued most from my career in education has been the positive impact I have had on the lives of students and fellow teachers, the relationships I have formed with colleagues and the teaching & learning innovation projects I have been involved in. Some of these projects have transformed teaching practice and I am proud to be on the forefront of this change.
I believe that we should all give something back to our community, that is why I am a proud and active volunteer, trainer and leader with Victorian State Emergency Service; St John Ambulance NSW; NSW Volunteer Rescue Association and AS Victoria Support group.
It would be remiss of me not to mention that I am a passionate and proud member and support of the Melbourne Storm.